About
Hotel Habita is a contemporary design boutique hotel located in the Polanco neighborhood of Mexico City. It was the first hotel of Grupo Habita, a Mexican company dedicated to creating hotels with their own personality, avant-garde style and personalized service. The hotel stands out for its frosted glass façade that changes according to the daylight and for its terrace with a pool, jacuzzi and bar, from where you can enjoy a panoramic view of the city.
The hotel also features artwork by Jan Hendrix and Silvia Gruner, adding a sophisticated and artistic touch. Hotel Habita with 36 rooms and suites is a benchmark for architecture and design in Mexico City.
Architecture
TEN Arquitectos
Enrique Norten y Bernanrdo Gomez Pimienta
Interior design
Habitación 116, Rafael Rivera Gomez Pimienta
Art
Jan Hendrix, Silvia Gruner
Graphic design
Frontespizio, Ricardo Salas
Restaurants
Lobby is a unique space that is located on the ground floor of the hotel and that can be opened to the outside on one of its sides. Its contemporary international cuisine invites the visitor to enjoy a casual and elegant atmosphere. Contemporary artist Jan Hendrix's bronze adorns the main wall of this space with a work of art.
Schedules
Mon-Thu 7:00 a 23:00 hrs
Fri-Sat 07:00 a 00:00 hrs
Sun 07:00 a 22:00 hrs
Terrace
Area
Aqua
The terrace of the Hotel Habita is one of the most attractive and exclusive spaces of this hotel. From the terrace you can enjoy a panoramic view of the city, as well as a heated swimming pool, a jacuzzi, a bar and a rest area with lounge chairs and umbrellas. The terrace is the ideal place to relax, sunbathe, cool off or enjoy a cocktail at sunset. The space has a four meter long fireplace, comfortable lounge type. Every night you can enjoy a projection of art films on the wall next to Habita.
The Hotel Habita is the first contemporary design hotel in Mexico City, located in the residential area of Polanco, a fashionable neighborhood with select restaurants and elegant boutiques. The hotel offers various spaces for holding private events, adapting to the number of people and needs of its guests.
One of the most outstanding spaces of the hotel is the terrace, which has a panoramic view of Mexico City, efficient service and a pleasant atmosphere. The terrace offers a wide variety of menus, ranging from tapas to canapés carefully prepared and presented. In addition, you can enjoy top-quality cocktails, ambient music and a DJ. The terrace has a capacity for 180 people in a cocktail format and furniture for 60 seated people.
Another space that attracts attention is AQUA, located on the fifth floor of the hotel, with a majestic view of Mexico City from the pool. AQUA has a capacity for 80 people in a cocktail format and furniture for 40 seated people. It also offers canapés, cocktails and open bar, as well as umbrellas, tent and heaters.
The fifth floor area also has a business center, a private room to hold business meetings with all the services, such as coffee break, lunch break, hot or cold drinks, telephone, television, computers, printer, and whiteboard. The business center has a capacity of 12 people.
Wellness
The Hotel Habita spa is a place where you can relax and enjoy different wellness services. Hotel Habita has an extensive menu of specialized treatments given by a team of professionals. The spa is located on the fifth floor and has:
A massage cabin and treatments • Sauna • Gym • Showers and dressing rooms • Pool
Schedule
Mon-Sun 8:00 a.m – 9:00 p.m.
Events
Hotel Habita has different spaces for private events, including 2 terraces overlooking the heart of Polanco, where we hold tailor-made events, taking care of every detail and adjusting to the different needs of each event. We have an event planner for a more direct and personal treatment, in order to create a unique experience.
Neighborhood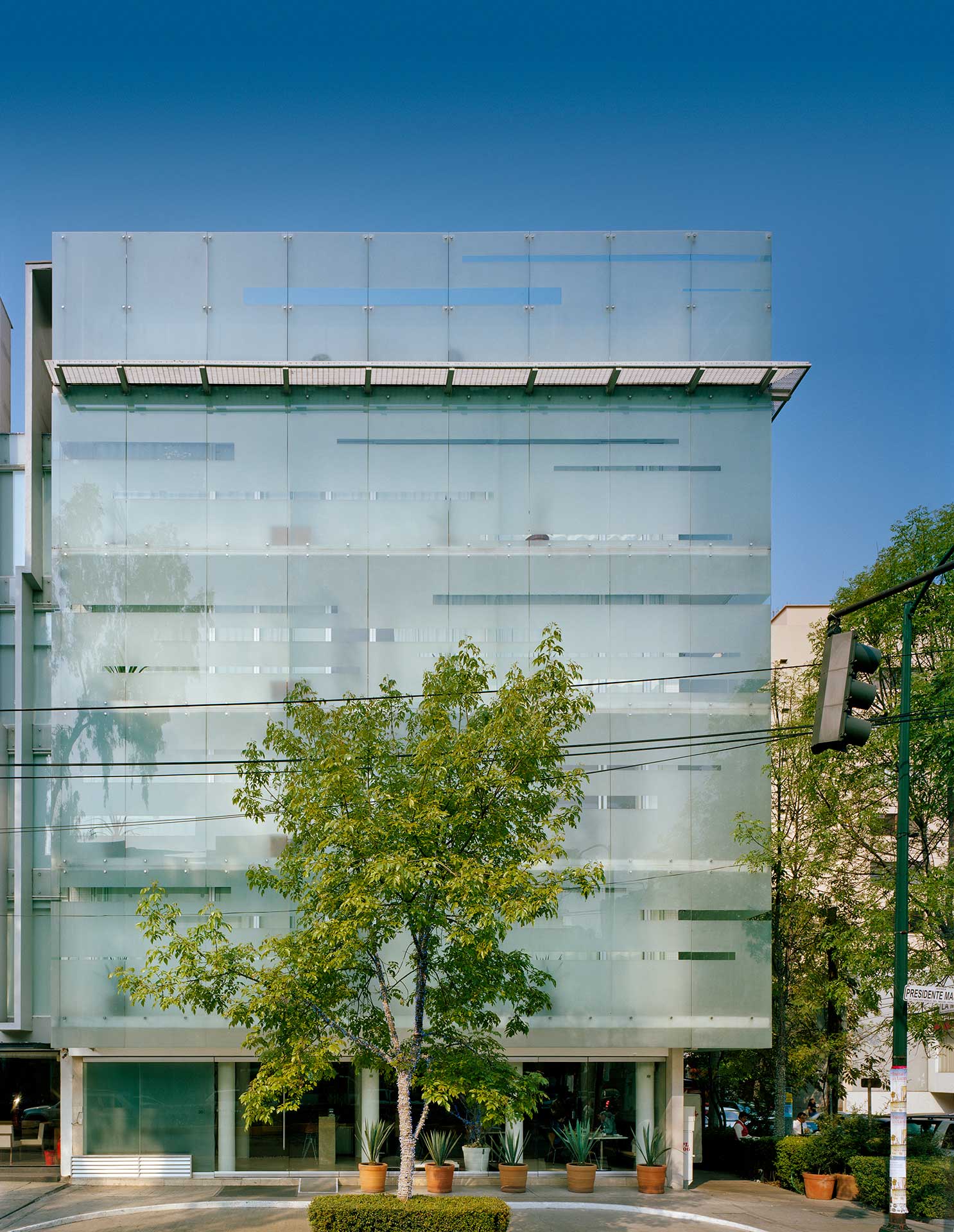 The Polanco neighborhood is one of the most attractive and cosmopolitan areas of Mexico City. It is located to the northeast of the capital, in the Miguel Hidalgo mayor's office, and is divided into two large neighborhoods: Polanco Chapultepec and Polanco Reforma. In Polanco you can find museums, galleries, embassies, restaurants, luxury shops and shopping centers, such as the famous Palacio de Hierro.
You can also admire the architecture of its Californian colonial-style houses and its modern buildings. Polanco is an ideal place to discover the cultural diversity and dynamism of the city, as well as to enjoy its green spaces and its proximity to the Bosque de Chapultepec. We invite you to visit this neighborhood and discover everything it has to offer.